ST.KURIAKOSE ELIAS CHAVARA
St. Kuriakose Elias Chavara, the pioneer of education in Kerala, tried to do away with the caste distinction in the land, making it possible for all children - irrespective of caste and creed - to sit together and study. He is remembered for introducing the PALLIKKOODAM concept which played an integral role in making Kerala the most literate state in India.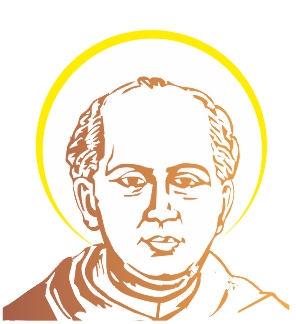 Chavarul
1. A good Christian family is the image of heaven. The communion of those who bound by ties of blood and affection, living together duly respecting and obeying parents, conforming to God and men, trying to attain the union with God according to ones own vocation; constitute a real family.
2. Chavara was baptized at The sweet consolation and peace for a person, experiencing trials and difficulties in this world, is to live in a family where order and mutual love reign
3. It is most distressing to live in a family where there is no order and peace; where the members are unconcerned with the service of God and their own salvation
4. Live in love with one another and forgive the short-comings of the other that will give you peace on earth and eternal joy in heaven.
5. Even though for a just cause, do not go for law suits. It will destroy families.
6. Do not contract marriage alliance with family that despise order or have no fear of God. It is the orderly and God-fearing relatives that will make your family more virtuous and happy.
7. The essential worth of a family consists in its holiness and fear of God. Such a family will enjoy divine blessings both in this world and in the next. Slander and foul talk in homes, darken the light of the good families.
8. Books of wisdom and philosophical knowledge help us to increase our devotion and they form the treasure which parents should earn and save, for their children. Agnostic books spread error and ignorance. Keeping such books in our house, is like hiding fire in haystacks.
9. Parents, remember that it is your primary duty and responsibility to bring up your children. They are 'Sacred Treasure' entrusted to you, by God to be purified with the most precious blood of our Lord, to be trained up in His service and to be returned to Him on the judgment day
10. When children are grown up a little, send them to school. Enquire after their progress in studies from time to time, also what type of companions they do have. Check up, on every Sunday, what they have studied If you desire your children to be good and helpful to you in your old age, take care that you give them training as good Christians when they are young
11. Mothers should frequently commend their children to God; entrust them to the protection of Holy Family and pray for them very often. God will receive your prayers as that of your child.
12. Teach them to call on Jesus, Mary and Joseph as soon as they are able to lisp out; also the prayers like the 'Our Father', the 'Hail Mary' and other small prayers. How commendable it is to nourish the souls of your children, as you bring them up in the physical plane.
13. Do not be very stiff or very lenient towards your children. Too much affection will make them proud. Excessive stiffness, anger and punishment will make them desperate, dejected and even unashamed.
14. Give the children due freedom to choose their vocation when they come of age. For, to decide it, is the matter of God and to follow the same, is of the children.
15. Parents should effect partition of properties before they grow too old. They will be held accountable for dissensions between children, arising on account of their failure to do so, in time.
16. In the evening, after the Angelus, say the family prayers in common. Do not interrupt this routine because of some important guests being in your house at that time. Do not fail to observe this regular feature on any account.
17. Do not deny or delay the payment of just wages to labourers. For, that is a sin which cries up to the throne of God for retribution.
18. Do not belittle or humiliate the poor. For God will demand of you an account of their tears.
Days on which you have not rendered any good to others, will not be reckoned among the days of your life.
19. Work, as becomes your status of life. It is not suitable for a noble man to refuse to work. Laziness is mother to all other vices; especially the father of drunkenness, which is disgraceful before the world, and sinful before God.
20. Even animals can retaliate. But to ignore wrong and to forgive them is possible only for the prudent, strong and dignified man.
21. Do not be satisfied with only the Holy Quarbana on the days of obligation. Spend most of the day in listening to sermons, in reading good books and in visiting the sick especially the poor ones and in exercising charity in general.
22. If all members of the family cannot attend Holy Mass on all week- days, let them take turns; so that one or two persons, at least, can attend Mass everyday.
23. Do not engage in unbecoming conversations and gossips in the presence of your little children, thinking that they are too young to understand what you say.
24. Extravagance and miserliness-both are sinful. The wealth of the miser will be devoured by worms. He will never be happy in his life. The luxuries of the extravagant will be disappeared like smoke. 28.Do not have many friends.
24. Choose one carefully from among a thousand. One, who does not love God, will not love you either, truly.
Do not show off your wealth and power. Do not spend more money than what you can, on festivals and celebrations.
26. It is better to light a small lamp and keep it longer, than blaze a haystack and light up for a short time.
27. The wealth we accumulate by stealing or tricks will vanish, like ice-tips.
1. Children, you are God's investment in the hands of your parents.
2. The Children who have love of God and fear of God will love and respect their parents.
3. Trust your mother, God will hear the mother's request like the baby's request.
4. Wisdom and purity should be spiritual food like food for natural growth.
5. Go to school regularly and recall to mind what is taught during the week.
6. Laziness fosters evil habits.
7. Let your friends be those who love God.
8. Good friends will make you good.
9. Keeping of bad books is like hiding fire in straw.
10. Regular reading of good books and meditating on it, will illumine the mind.
11. Attain punctuality by means of a regular time-table.
12. You angels will be turned to devils, if you fall into evil situation.
13. You aught to reach home before evening and take part in the evening prayers.
14. Your attire and sanctity ought to be according to your age.
15. Immoderate attire will only lead you to evil.
16. Let your ability be in piety regulating your life and controlling your senses.
17. You ought to love truth and justice.
18. What you earn by deceit and theft will melt like snow.
19. Your profession must be according to your knowledge and age.
20. Let there be no day in your life in which you did no good to others.
21. Let not the insult and quarrels of others be a cause of hatred and enmity.
22. Do not insult or trouble the poor.
23. God decides your vocation and you choose it.
24. When you choose your partner in life, choose one who has a good character and good manners.
25. Even if you are grown in age and maturity you have to accept your parents and submit to them.
26. Do not hate your own brethren.
27. It is the duty of children to look after their parents.
28. Do not be the cause of your parents shedding tears on account of you.
29. The humble man is the greatest among men.
30. Since you belong to God, you should be given back to God.
St. Kuriakose Elias, we your children bow before you, who are chosen by God to give new life to the church in Kerala. God was pleased with you for like St. Paul who fully co-operated to the will of God, lived a life from which the Grace of God was never lost in the least. Because God as adorned your soul with lovely virtues and glorified you in heaven and made you done august deeds for the glory of God and for the salvation of souls, we offer in union with you praise and worship to God Loving Father, like the fiery prophet St. Elias who burned with zeal for God, you spent all your life span for the salvation of souls, now in imitation of your life, obtain for us the Grace of God to live our lives pleasing in God's sight and with it now grant us the blessings we beseech ……………….. through your intercession. Amen
1 Our Father, 1 Hail Mary, 1 Glory